People don't get to choose who they fall in love with. They only get to choose who they stay in love with.
No book has ever made me contemplate so much about the moral aspects of love.
This is one of the books that emotionally confuse you while reading it. There were too many moment while reading where I had to stop and then started pacing around the room, feeling all kinds of emotions ! I seriously started talking to myself about the situations then I started crying and then finally I went to the kitchen to eat a sandwich because I haven't eaten the whole day, – because I was so damn invested in this book !!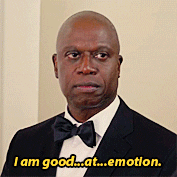 Maybe Someday is a romance, drama novel, that is written in the perspective of Sydney, a very likable musician and singer, that I seriously fell in love with and could easily understand. Her boyfriend cheated on her with her roommate ( #ouch) and she instantly goes to Ridge, a fellow, hot musician. And God DAMN when Colleen introduced Ridge !! I mean his name alone made my ovaries explode !
Not only that, there were other things I loved about Ridge, the most important one,- his compelling character ! I fell in love with him so quickly, it was insane. Ridge had a pure heart and a calming aura around him. His selflessness was out of this world and at times I wondered if there could really be a person like him. He never put himself first. Before he did anything at all, he thought of the outcome for the people around him. He didn't want to hurt anyone and all he ever wanted to do was give love to the people who deserved it. He was (almost) perfect and my heart broke every time his broke.
Putting Ridge and Sydney together created a unique tune. A melody that harmonized so perfectly, you could dream in their song forever. I wanted them to be together on the spot ! But of course, problems and hardships occur, the main one being Maggie, Ridge's girlfriend. And the thing about Maggie is, that I really loved her !! It was so unfair of Colleen to create two perfect, sweet female characters, because even though I was rooting for Sydney, I felt bad for Maggie. Because Maggie isn't a bad person and she isn't a fling and Ridge isn't semi-attached to her . No, Maggie is his girlfriend and he loved her with all his heart and he didn't,-couldn't-break her no matter what. I was conflicted, and in the process I felt bad for all the characters being in this kind of love triangle, not finding a way out!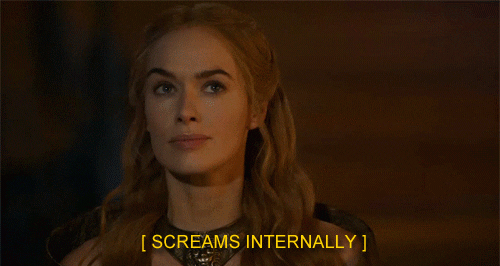 I'm sure if this story would have been Maggie's&Ridge's story I would have been rooting for them and not Sydney. And I know this sounds so extreme, but that's how much I actually cared for Maggie and it shows you how perfect Colleen is in creating like-able characters.
Nothing in my life has ever felt so good yet hurt so achingly bad
This is not a book where there is a good character and a bad one, and it's not a book where there is right or wrong. This story shows you the process of people falling in love with each other when it's forbidden. A normal love triangle wouldn't leave you so shattered, but this is Colleen Hoover we're talking about and she sure as hell won't write about a normal love triangle.
And yes, normally you think "How could they have allowed that to happen ?" But believe me, when you're reading this story you understand that- it just happens ! And I especially love this quote from the book, answering your question:
People don't get to choose who they fall in love with. They only get to choose who they stay in love with.
So, you do have the power to stay away and to try and forget the person. But don't judge any character in this book, because first if all, you couldn't even if you wanted to and second, you'll understand their pain when reading the book.
I abducted one star because I was just too hurt for a certain person. I want this review to be spoiler free so I won't mention the name of the person. And it's not like I hated the decision of the author but I still couldn't accept it without throwing a tantrum about it.
Fellow book Lovers, prepare for an emotional rollercoaster, with a lot of laughing, ugly-crying and dwelling about your own existence ! I loved all of the characters, which is not a given in many many books ! The drama, the storyline, the love in the songs and in the words being said to each other, really left me kind of heartbroken ! I was completely compelled by this book, I truly recommend it !
Pick it up, it's worth your time !
"Hey, heart. Are you listening?
You and I are officially at war."