Just by the title of this blog post, I know that I'm going to get a lot of backlash and hate. So I'm going to start by putting a few Disclaimers: I'm not bashing the movie or the book.I'm not a hater (I swear xD) I'm just stating my thoughts and my opinions. I'm also in no way, shape or form including the actors and actresses in the movie or bashing them. This is my personal opinion, you don't have to agree with it but I would appreciate it, if you respect it !
Kay ? Now let's get into this, shall we ?
I honestly didn't plan on reading this novel. But then the Netflix adaptation came out and I don't know why, but I watched the movie ! I cannot for the life of me, watch a movie if there's a book based on it ( I've never read Twilight though xD) and so that's how I came to read the book.
The plot in a few short sentences (for the ones who have been living under a rock 😉 ) :
To All the Boys I've Loved Before is about a girl called Lara Jean who in order to get over a crush, writes a letter and then puts it in a box. Lara Jean has written love letters to all her past crushes (A total of 5). Never sent them, of course, just written down the emotions as a kind of release. Now a mysterious someone (her sister) has sent all her letters to the respective crushes, including Josh, her own ex-boyfriend.
____________________________________________________________________________
The book- My thoughts
Let's break this down, one weird thing at a time. So we know that when Lara Jean wants to get over a crush, she writes a letter, confessing her feelings, puts it in an envelope, adds the address and return address for some reason, and then puts it into a box, never to be seen again. Writing down your thoughts and feelings to get closure is perfectly fine ! I sometimes do it too……on paper !
But who in the world adds the address to this ?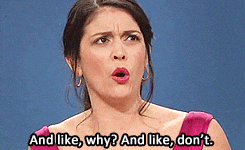 Anyway, all of Lara Jean's letters get sent, (who would've thought… ) Including the one to Josh. To avoid any awkwardness, Lara Jean immediately launches into a Fake Relationship with Peter Kavinsky, who also happened to receive a letter. It's just cringy and I'm confused as to how this is a solution to anything ?!
One of the main issues I had with the book were the characters. Lara Jean was so childish and spoiled, I just couldn't connect with her. And I don't think it's because I'm no longer a teenager, believe me, I'm still very immature ! It's because she thinks and behaves a lot younger than she actually is. She never grows, never learns from her mistakes, she lives in this bubble and that's why I couldn't connect with her at all.
I felt like this book was purposeless. There was no ending. There was no real romance. There was no character growth, nobody learns anything.
Honestly though, the book wasn't that bad ! There were a few cute scenes, I liked the scene with Covey's Christmas cookie bonanza. So I understand why so many readers enjoy it and it is a teenage book. Maybe a few years ago I would have loved it, but now, I'm just too old for this.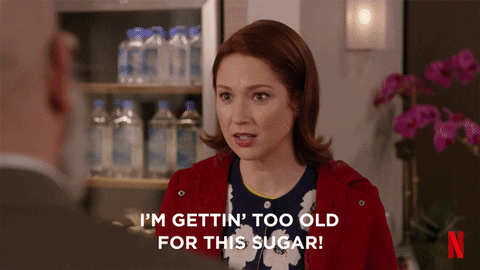 Movie – My thoughts
It was meh. It was ok. Just a normal cliche teen rom-com, which is fine !! You know what really annoyed me: THE HYPE ! And I'll talk about hyped up books &movies in another post, but I felt that it was not worth the hype. I've been seeing Peter Kravinsky and this yogurt all over social media !! He has ONE deep conversation with Lara about her parents and now girls can't stop gushing about how amazing and sensitive Peter Kravinsky is !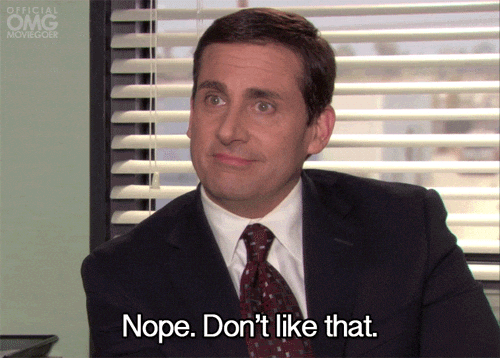 And then I watched the movie and I saw how generic and actually mean Peter Kavinsky was ! Seriously, he has no character apart from being sometimes funny and loving sports. I'm all for antiheroes and morally ambiguous characters, but why does the movie represent Peter as an uncomplicated romantic hero, if he's so clearly not ? To Peter and all of the other teenage boys out there: you're not supposed to have sleepovers with your Ex-Girlfriend if you're dating someone else. That will spare us a lot of drama, I promise you !
There was this scene where Peter told Lara she looked pretty with her hair down and then takes of her hair tie and I burst out laughing because it reminded me of the same scene between Lee min Ho and Park shin hye in "The heirs". The cringe ….
_________________________________________________________________________
Differences between Movie & Book I noticed:
1 – In the book, Peter is the one who suggests being allowed to put his hand in Lara Jean's back pocket, in the movie it's the other way around.
2 – In the book we see more of Josh and he actually started to fall for Lara and even kissed her.
3 – The Covey's Christmas cookie bonanza scene is missing in the movie, as well as the Halloween scene.
Things I liked in both Movie and book:
1 – I am more than happy that Asian American teenagers have both film and book to read. There aren't a lot of books out there that represent a minority as a protagonist. And that really warmed my heart.
2 – I also liked Lara's outfits in both ! The author describes them very well in the book and in the movie she's actually wearing super cute outfits !
3 – I also enjoyed how both movie & book were light hearted and sweet overall. Again, perfect for teenagers !
4 – The whole cinematographic atmosphere of the movie was very compelling. I liked the colours, I liked the vibe, it was nice.
To conclude, I just didn't enjoy the book or the movie like other people did. Again, I'm not criticising anyone for liking them ! I can actually recommend them to teenagers ! But, for me, a 22-year-old, it didn't quite live up to the hype !
What is your opinion ? Did you read the book or watch the movie ? How did you like it ? 😍 Do you want me to review part 2 of the movie ?❤️