"A sword was just a sword without a warrior to wield it. Power, by itself, was useless. But with her heart at the helm, no victory was out of reach."
I want to thank the author, Kaitlyn Davis, for reaching out and sending me an ARC to review. All opinions are my own.
Before we seriously get into this review, I have to warn you that this is book 2 in a book series, so there will be spoilers to anyone who hasn't read the first book yet ! If you haven't read book 1 yet, I advise you to stop reading my review NOW !
I absolutely loved The Raven and the Dove, so this was one of my most anticipated reads for 2020. And this book shattered me. I remember that the ending of the first book destroyed me and I was so sure that the author wouldn't be able to repair the emotional damage. I was wrong. The author nailed it with this sequel ! Everything made so much sense and everyone found their place (kinda). This whole book is just…
Let's start with the characters, shall we ?
All 4 characters had a huge character development and this is the reason, why this book is one of the best books of 2020. Character development is crucial to me and one can see that the author is a master of character arcs & development !
Lyana, in the first book was very charming. She was the definition of hot- tempered and adventurous at the same time. That didn't change. However, in this sequel, she had a duty and she knew that she could no longer be the carefree bird she longs to be. It was all fun and games for Lyana in the first instalment, but now that she was a Queen and lives were at stake, she had to protect the world. I loved this sense of responsibility Lyana had. She was finally embracing her magic and she was learning how to command it.
Xander is just a sweetheart and a genuinely good person. This was the case in the first book and it is the case in this instalment. However, he had to face the world and the complications it presented without his brother at his side, which was challenging for him and actually sad for me. I adore how much he cares about his people, how he would do anything for them. I love how much he still loves his brother and when he found the bloody owl feather and knew that something was wrong, how Rafe was the only thing on his mind. I was so happy when he finally understood that there was a difference between duty & true love. So much changed for Xander, I saw so much growth & hope.
I wasn't majorly invested in Cassi in the first book, but my interest grew in this one. She was always a complicated character to me, and I can't say I really like her, because of all the horrible things she did. Cutting off the wings from Rafe ( my absolute favorite character) didn't put her on my top favorite book characters list. But, while reading her POV's, I did understand her a little bit more. Her conflicts and desire to belong,– lets the reader feel compassion towards her. I was thrilled when she was finally away from Malek.
Rafe, and his story shattered me. My heart broke for him as he lost a part of him and now had to manage to live without it for the rest of his life. It kills me how lost he was and I just wanted someone to be there for him. Him struggling to come to terms with the new him without the sky, was so hard. I wanted him to be at ease with his new place but of course, he has to be tortured and I hate to say this but why does Rafe have to go through all this torture!! Emotionally and physically ! Why him ?…..Again xD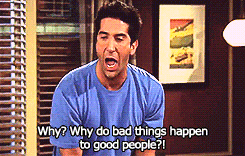 Luckily for him and for my fragile heart, there was a new found family (kinda). I liked his growing friendship with Brighty. I would love to see more of her in the next book.
And the award to the most gruesome character goes to: Malek !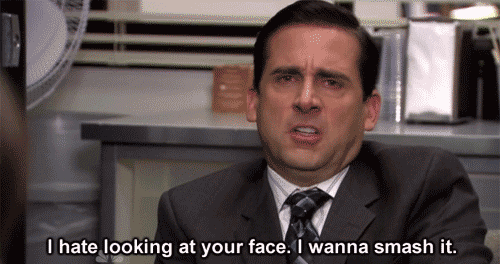 No more comment xD
The World Building and the Writing:
Magic is vital in this book, and the system expands before us. We learn more about Dragons (finally !), we see Lyana's magic unfold and Malek's magic destroy. Malek's need to fulfill the prophecy drives the plot, leaving the reader in a state of unease, wondering what will happen if he wins. The world expands into the new kingdom below the mists. We get to see more of the magic and the Kingdom. It was interesting to see the extreme differences between the worlds above and below. While one focuses on the Gods the other relies heavily on the magic and the mages who wield it.
So to sum it up, I loved this book and the continuation of the story, I had a great time reading it. It was a roller-coaster of emotions and there were some twists and turns that I did not see coming. If you loved the first book and you love to read YA fantasy with amazing characters, an intriguing plot, heart-stopping twists and turns,- you should definitely pick this book up. I highly recommend it
You can buy your copy of The Hunter & the Mage here.