aka see my heart shatter -Part #1
A person can endure almost anything if it's to protect someone they love. Far more than they could ever endure for their own sake.
If you follow me on my Instagram Blog, chances are you probably saw my emotional outburst about the ending of this fantastic book. The ending broke me. My anxiety went straight through the roof with that cliffhanger and now I don't know how to function anymore. Here is a little demonstration of me reading the ending (no exaggeration !)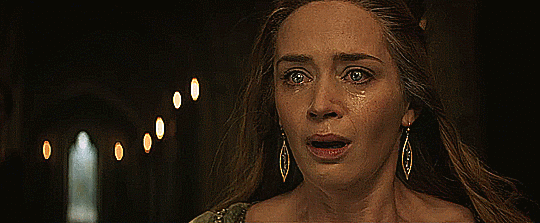 The story
Former Special Ops military man Nasir has been hired to keep an eye on a rich man's spoiled wife- Evalina. However when she gets herself into some trouble, he has to step in. Probably the biggest mistake he made, because now he gets closer and closer to Eva and within no time at all he realizes that she isn't the horrible, spoiled woman the client described her to be. Their chemistry is undeniable, but she's the subject, so he has to stay away,-and that is easier said than done.
The characters & the relationship
Nasir aka Naz aka my newest book boyfriend is a protector by nature and he is loyal to the one's around him. As alpha as a man can be, protecting, loving and caring. Dangerously mysterious and funny as hell. He was by far my favorite character and a truly well developed one at that. His whole personality can be described in three words really: Protective, Hilarious and Swoon-worthy. He was so extremely funny at times, I laughed out loud and then there were times his words were dripping with love and awe, my heart melted. But at all times he was a true protector, which I loved ! Against all odds, against every person on earth, he made sure Eva was safe.
"This woman. Goddamn. She's a unicorn. The whole enchilada"
We get a few glimpses of his past here and there, but there are still so many questions unanswered and we actually don't know anything about him. He has his own demons and his own past and we are yet to open that emotional lid.
Evalina aka Eva aka the unicorn, Naz referred to. I. adored. her. She was a true survivor and a real fighter. She fought for her own happiness, for her survival, she did everything to ensure her own safety. She did not wait for Prince Charming to ensure her safety, she was a Queen, protecting herself. I was in extreme awe of this strong woman. Her past is so extremely sad and heartbreaking and so to see her rise from the ashes like a phoenix and standing up for herself and for her happiness was so satisfying and honestly inspiring. She was real and down to earth and I feel like Naz described her perfectly:
"This woman has no game. There are no pretenses. Everything she feels and thinks is written on her face and rings in her voice. She doesn't hide anything. She doesn't even try to."
In the end, this is exactly what makes her so appealing. Being true to her emotions and feelings really pulled Naz to her.
These two were perfection. The banter between them is undeniably hilarious and entertaining. They have this different dynamic, I rarely read in books and that I always look for when reading romance.
We do have the insta-love moments, but the relationship is still very well developed and slow-burn. The book takes a good portion, of them just growing their relationship and conversations. And then secrets are discovered and everything changes and Naz's heart breaks and so does my soul. The intensity of the book and of their relationship takes a sharp turn. The danger they are facing is real and so is their love for each other. So you just sit at the edge of your seat and pray that everything plays out well. Your feelings and emotions are all over the place.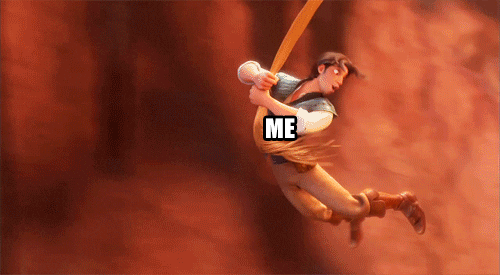 You already know that this book ends in a cliffhanger and that there are still two more books to this story. So instead of reliving the pain of reading the ending, let's focus on the author's writing.
The writing
It's no secret that I love J.T.Geissinger and her books, not only because she creates these perfect book boyfriends but truly mainly because of her writing style. If you could see my book, you would be shocked as to how yellow it is,-I highlighted so many quotes. And that tells you that the quality of her writing is perfect. Her writing is clever and well thought of. She writes books where the romance story has substance, there are no unnecessary pages or words. Everything she writes has meaning. It really pulls you in and makes you feel the undeniable love between the two main characters. Then there's the fact that she writes the story in dual POV, which is always a plus for me and ensures the complete immersion into the book.
Why did I conduct 1 star if everything is so perfect ? The book includes two or three very descriptive sex scenes and as you know I personally do not enjoy romances with them. This is a personal preference and I really had to conduct this one star.
Conclusion
This story is truly special. Filled with banter and laughter, danger and mystery and a rich background. I loved every minute and every second of it. Your heart will break and your heart will beat again. It's the promise of true love that makes the book so outstanding and the ending that leaves you praying for a happy ending. I could rave and rave about this book, but you just need to grab it and enjoy it for yourself.
Here's a little playlist I created with songs I thought would be fitting to the story. I hope you enjoy it ❤